Are you all set to move your home from Hyderabad to another location? If yes, then why are you getting worried? Stop worrying as Agarwal Packers and Movers Hyderabad is there to help you shift all your household items to your new place safely and timely.

They are considered as the topmost ,reputed and experienced packing and moving company as they have been delivering first-class services for the past 3 Decades and have continued to do so ever since. They have been appreciated and awarded for their excellent services and also have been credited as the Largest Mover of Household Items. Limca Book of Records for CHAPP Van. They consist of professionally trained staff and 24/ 7 Customer support. Thus, your items are packed using very good-quality packaging materials like LED/LCD box, perfect box, fabric sheets, and many more others.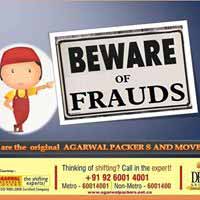 You can also track the status of your consignment by the company's consignment tracking facility is available in our website which they provide to their customers so that customers remain tension-free about the safety of their items throughout the shifting process. You can even clear your questions and Doubts regarding the services 24/7. They will address your questions anytime of the day and night so that you don't have to tolerate your unwanted shifting worries for long.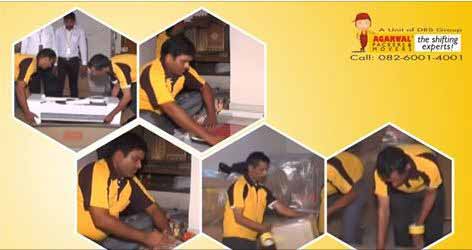 You can use many more services that Agarwal Packers and Movers provide to their customers. For international shifting, car shifting, supply chain, instance, office shifting, home storage, warehousing, bulk transportation, air and sea cargo, to name a few from many more others.

Hence, if you want your items to get delivered at the desired location safely, then you must hire the Agarwal Packers and Movers DRS Group.

Do checkout our Hyderabad Branch Agarwal Packers and Movers Hyderabad
Our Testimonials

For More Customer Reviews