Bulk
Commercial
BULK/CONTRACT LOGISTICS
Carrying Trust , Delivering Satisfaction
To link producers and consumers across the country, DRS maintains top-class transport operations. It is served by a network of 100 strategically located offices and service centres, reaching out to over 1200 destinations, through a 500 strong fleet of self-owned vehicles.
An ISO 9001 accredited organization, DRS was the first organization in India to introduce Dry Cargo Containers, which have ushered in a revolution in transportation.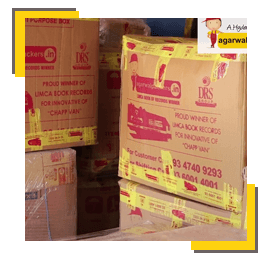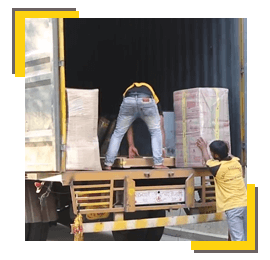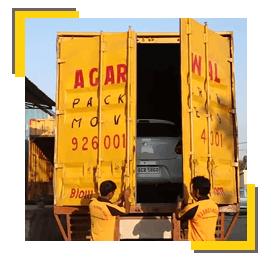 Value Added Services
Multiple Sizes Of Containers (12ft – 50ft)
Heavy Duty Iron Sheet Containers To Protect The Valuable Shipments.
Rubber Sheet Inside The Container Acts As Additional Shock Absorber.
Huge Storage Space [14,00,000 SQ FT] Available All Over India To Be Provided For Warehousing Needs.
As a Leading Supply Chain Management Solutions providing company, we believe in 07 R's i.e
RIGHT Product
RIGHT Quantity
RIGHT Condition
RIGHT Place
RIGHT Cost
RIGHT Time………Every Time
Right INFORMATION….ONTIME, ONLINE & ACCURATE
Zero Transshipment.
Tracking And Tracing Facility Online.
For Better Control, Escort Is Provided, On Specific Requirement Of Client.
24 Hour Customer Care Wing.
Huge Fleet Of Over 825 Company Owned Vehicles.
Information Technology - Seamless flow of Information
Infrastructure
Network Connectivity
All Warehouses And Offices Are Inter-Connected
Critical Business Locations Have ISDN Connections
Communications Set-Up
OWN DRS Site For E-Mails
Covering Over 600 Employees
Anti-Virus Protection At Various Locations Across The Network
PARCEL
Adding Speed to your Deliveries
We are involved in rendering streamlined Parcel Services to our Customers. Our well experience team and experts ensure this service of picking and dropping the parcels from one stop to the other with a keen importance given to the delicacy of your parcels. These all Parcel Forwarding Services are extremely reliable and and instant, because of which, we have carved a particular specialty for ourselves over the whole area.
To ensure high safety standards, we ensure to package parcels as per the set standards of industry. We assure extremely secure and prompt delivery of the your valuable parcel at desired destination. In addition, we offer these services at highly affordable and discounted prices.
DRS has expanded its spectrum of services to also include transportation of parcels. It specializes in Express Parcel Service through a fleet of waterproof closed container vehicles, which ensure total safety of goods. The most economical service, starting from Rs.5/-, entails significant savings for small businesses. Adherence to delivery schedules, hassle-free processes, and quick response time, are the hallmarks of DRS service.
Our extensive network
DRS courier takes great pride in establishing the best delivery network in India. We provides both domestic & international services. Our efficient network and fully committed team ensures your parcel are delivered On timely.
Our Top-Notch Customer Service
We value our customers immensely and our 24/7 customer support services team are there to facilitate you.