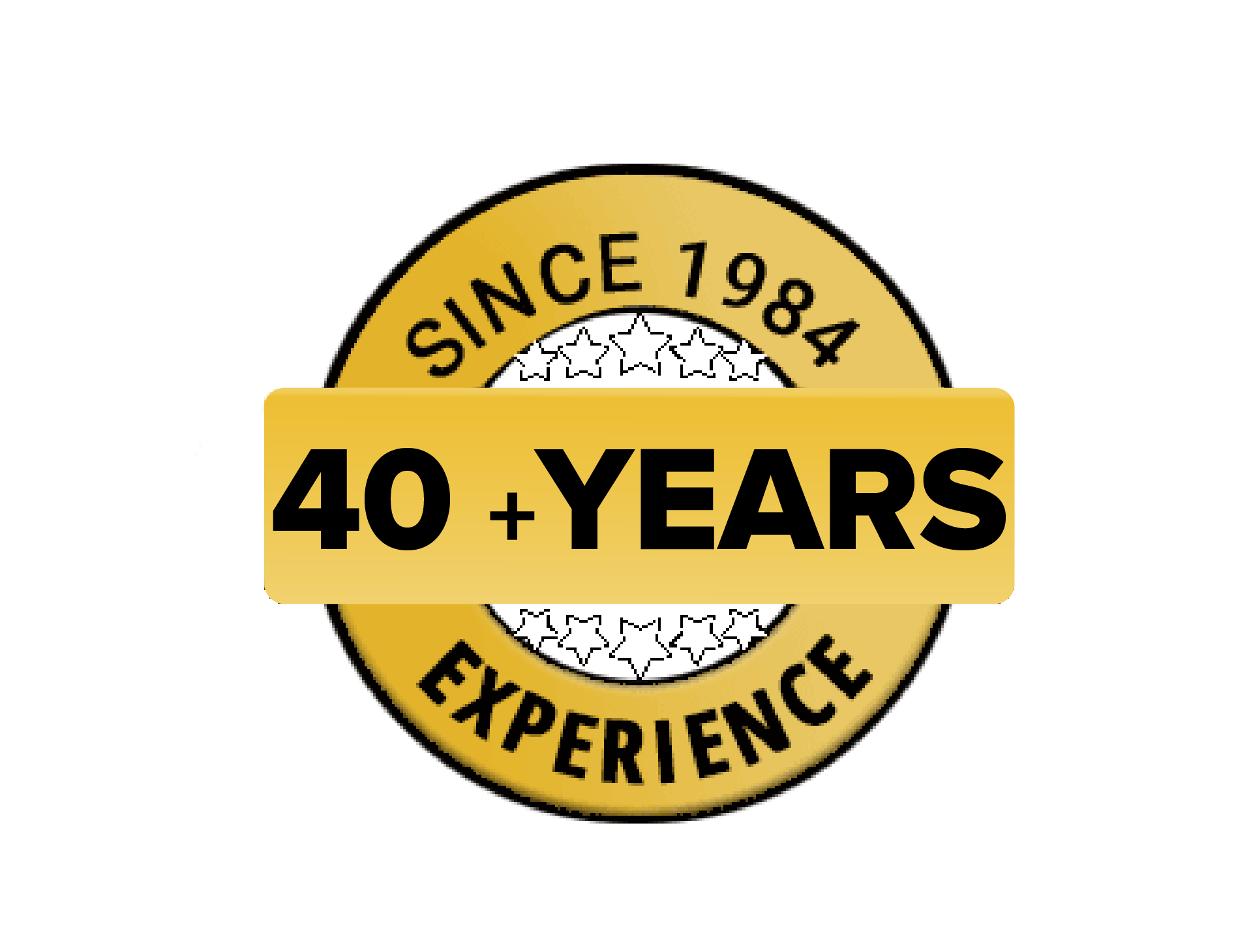 Nothing Ever Becomes Real Till It Is Experienced
A rolling stone gathers no moss says an old proverb, this may hold true for many but not for Mr.Dayanand Agarwal, Group Chairman & Founder, DRS Group. The account of his life starts from Haryana, where he was born in 1951.
After his numerous long periods of employment at Economic Transport Organisation (ETO), Mr. Dayanand Agarwal stepped into the packing and moving, and logistics industry to contribute to his belief and today with his organization Agarwal Packers and Movers. A flagship unit of DRS Group, Dayanand Agarwal is advancing and modernizing the packing and moving, and logistics industry by giving the industry various innovations in the form of CHAPP VAN, LCD Box, Car Carrier and many more.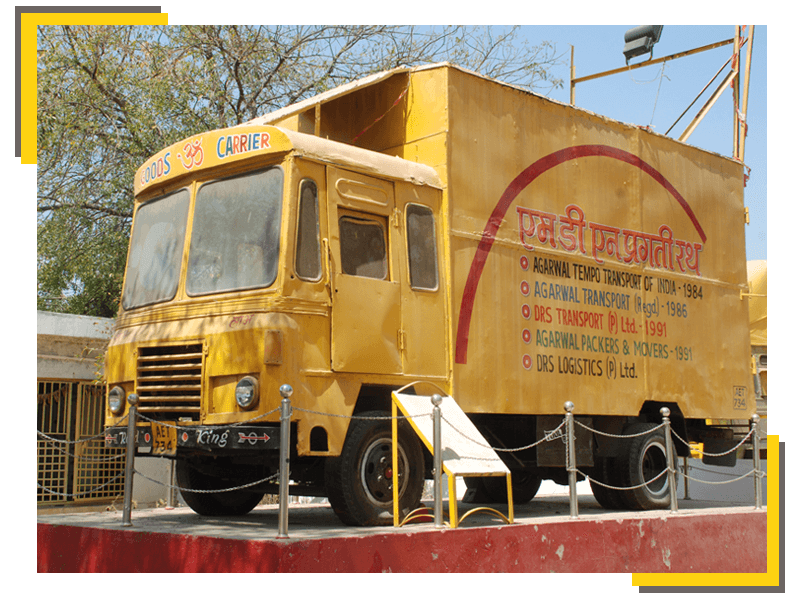 First Vehicle of DRS-1984
He decided to start his own business in 1984, when he purchased his first truck ABT 812 (which is with him till date) & floated a company by name of Agarwal Tempo Transport of India. After many years of struggling he thought of starting Packing & Moving Company and that's how AGARWAL PACKERS & MOVERS was formed in 1984 and with the hard work & dedication, he took the brand of APM to a new & greater height and today AGARWAL PACKERS & MOVERS is the undisputed leader in relocation industry.
Not only this, Mr.Dayanand Agarwal under his group, DRS Group is also covering entire areas of logistics industry through the units of Agarwal Packers and Movers, DRS Logistics Pvt Ltd, DRS International Schools, DRS Warehouse (s) pvt ltd, DRS Dilip Roadlines Ltd, DRS Shipping.
Another major change of doing the business in the Group came in 1993, when his eldest son Mr. A.K. Agarwal joined the company. He is long term visionary person, who thinks of future and not short term benefits. He is the person responsible for Marketing, IT, Media, Investment and acquisitions.
He made a strategy to boost the business of the company by targeting selected sectors so that expertise of a particular product or commodity can be achieved. He first target electronic/white goods and due to his efforts, the first contract of Samsung was signed in 1995 and later on he signed the contract with other major MNC companies like LG, BPL, PANASONIC & Blue star and so on.
After successfully servicing white goods company, he targeted Black Gold industry i.e. tyre industry in 1999 and now we are one of the biggest transporter for MRF, BRIGESTONE, GOODYEAR, CEAT, FALCON & JK TYRES. Another major change in the company came when Mr. S. k. Agarwal, Youngest son of our beloved CMD joined the group in 1998. His joining has brought more youthful and vigor to the organization cause. It was at this juncture, the unique concept of "PORTABLE HOME" came into existence. He plays a major role in construction & credit control functions for the Group.
Year Wise Glorious Achievement

In 2001, company targeted food industry, which has peculiar requirement of insulated containers & successfully got the contract from ITC FOODS, CADBURY, NESTLE, BRITANIA & PERFETTI. DRS Group invested a huge amount in providing dedicated vehicles for this purpose & got successful in this new product.
In 2003, company decided to diversified and started planning for acquisition of companies for a faster growth. It resulted in opening & realization of a dream project of our beloved CMD i.e. opening of an international school. Today DRS INTERNATIONAL SCHOOL is one of the reputed schools in India. The school supports world class facility and is a home away from home for many students in the residential campus at the school premises.
In 2005, another cute little project DRS KIDS- A preschool chain was started & today we have more than 120 schools all across the country.
In 2006, the company acquired a premier parcel transport company by name of DILIP ROADLINES. It was having a very strong hold in southern part of the country but today it's a well known name in the industry for servicing all India.
In 2007, Kotak Mahindra has invested 100 crores in the company DRS logistics Pvt. ltd which owns the brand Agarwal Packers and Movers.
In 2009, the group has added a new industry named as DRS Labs and a new project in education sector as MDN Edify Education for serving the country with good education.
In 2010, the Group has launched one of the largest logistics park in India. The Group has planned for 1 Million Sq.Ft of Warehousing space and out of which 4 Lakh Sq.Ft is ready to move in. The complex will have multi-model warehouse like Dry, RCC, Kirby, and Temperature Control & Cold Storage.
The Group owns India's most reputed brand AGARWAL PACKERS & MOVERS. It is the only Indian company with more than 40,000 movements annually and plans to cross 1,00,000 movements by 2014. Today AGARWAL PACKERS & MOVERS is India's number one company in Relocation Industry and company has achieved the same thru hard work and new innovations to give complete satisfaction to its valued customers. AGARWAL PACKERS & MOVERS is the first company in India to launch new concepts like DOUBLE DOOR CARRIERS, PORTABLE HOME & PERFECT BOXES ETC.,
The transportation facilities are provided by DRS as per the needs and demands of the Indian industry. From time to time, DRS provided latest options and first organization to introduce dry cargo container in India, since then revolutionized the transportation industry.
DRS Group is having a annual turnover of Rs.180 crores and has spread its network in many fields like, Transportation, Warehousing, Household packing and movement ( Relocation ), Parcel Services, Air Cargo and Education.
Today after 26 long years of committed service to the industry and in turn the support received, the Group has expanded to 56 branches in 40 cities ( covering more than 1600 locations) and 600 plus Vehicles of its own ( Apart from attached vehicles), which operates all over India.
Vision & Mission