Beware Of Fake
A mushroom growth of Packers and Movers is eyewitness on cyclical time every year as most nuclear families tend to move locally or to different cities these days and need an extra set of hands while shifting to a new location. While we, the Agarwal packers & movers DRS group are certainly not pointing out that hiring a mover is an offense, but you should at least do your homework before choosing the right mover who will transfer your personal belongings. A thorough research and comprehensive knowledge about Packers and Movers is necessary to choose a professional company that is reputed and can shift your household goods without causing any damage.
Every brand has its own identity. Agarwal Packers and Movers is a brand that has painstakingly built up a reputation of trust, integrity, and delivering on promise.
Agarwal Packers & Movers DRS Group is an ISO 9001-2015 certified organization, a flagship brand of DRS Dilip Roadlines Ltd, has diverse business interests in Transportation, Packing and Moving, 3PL Logistics, and Education, is an innovative leader in its chosen field welcomes a memorable experience for creating a positive and environment friendly unique extension of relocating experience PAN India & International (International Association of Movers member)
We, as an Agarwal Packers & Movers DRS Group is the leading name in the relocation industry. A name to reckon with and is synonymous with the household movement. We the Agarwal Packers & Movers DRS Group is the pioneer and leader of the home movement segment in India, over the past 3.5 decades. Lending us an unbeatable advantage is our 10 Lakh Square Feet of Warehousing space, more than 700 containerized vehicles with 70 branches serving 1200 destinations across the country with highly skilled and trained manpower are supported by state-of-the art tracking systems, accredited by IBA.
"Agarwal Packers and Movers" name has been tarnished by a few companies with the same name as our BRAND which has degraded the goodwill of the company. By just using the brand name or forming a company in the brand name, one can never understand the importance of household shifting, the emotions involved, the sentiments attached to the goods etc. It is a venture purely to make profits at the cost of breaching the trust and confidence of customers.
We, as an Agarwal Packers & Movers DRS Group warn all our esteemed customers to beware of such unethical and fraudulent companies and to make all necessary checks before assigning the job. Despite the fact that moving scam is a rare incident but can be a scary and Regretful experience. So, it's smarter to "stay safe" rather than "say sorry". You would never like to the next target of fraud or untrustworthy Packers and Movers company. Hence, it becomes imperative to protect yourself from getting scammed on your move.
So! Be smart & choose smarter. We, as an Agarwal packers & movers are an integrated logistics service provider with an extensive network of branches providing reliable, cost effective, safe & time-bound moving services. "Agarwal Packers and Movers" means Muscat Image, DRS Group Logo, Website URL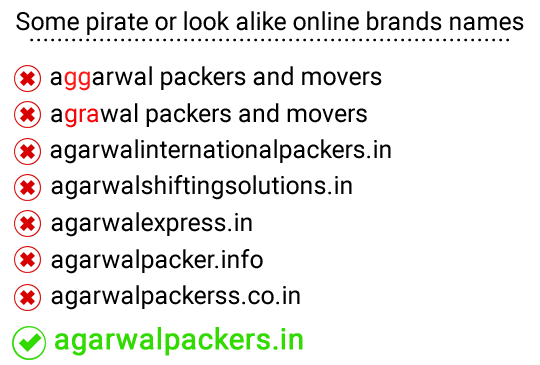 We, as a team of an Agarwal packers & movers DRS Group wishes you your "Happy moving".
---
"Agarwal Packers and Movers DRS Group" means

Muscat Image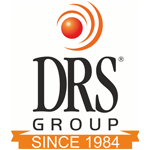 DRS Group Logo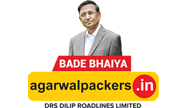 Website URL