Beware of Fake | Original Agarwal Packers and Movers
When you decide to move from one to another palace and hire a packers and movers for your assistance you will find a variety of such fraud companies in the market. Before choosing any fake packers and movers company you must select wisely and beware of the consequences of hiring a fake Packers and movers company. Among all the fake and frauds, Bade Bhaiya is the Original Agarwal Packers and movers company who serve you the best packing and moving services in Pan India. There are a lot of fraudsters, trying to trap you by various methods. Please be aware of this and pass this message on to your colleagues, partners, and friends!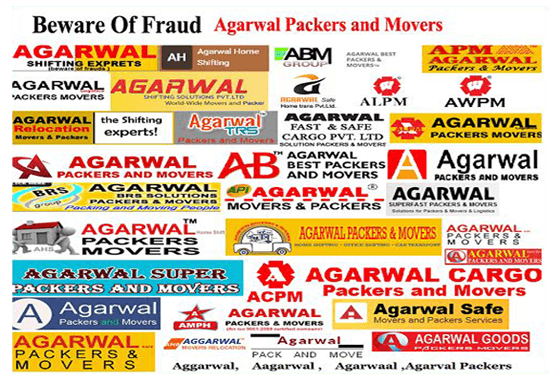 Agarwal Packers & Movers DRS group has been serving the country since 1984 and is known to be the most trusted with excellent relocation service providers. We have maintained our reputation and set unmatchable standards with our high-quality work performance in marketing. However, there are some people out there, who misuse the reputed name of our company and misleading people using the fake identity of Original Agarwal Packers and Movers. We are certainly not pointing out that hiring a mover is an offense, but you should at least do some homework before picking the right movers. Because casting fake movers may cause some serious problems.
Who are the Original Agarwal Packers and Movers?
There are many fraudsters who are working in the name of Agarwal Packers and Movers. Please beware of those fraudsters and fake companies. There is only one Original Agarwal Packers and Movers in India which is named "Bade Bhaiya Agarwal Packers and Movers DRS Group".
Although, thorough research and comprehensive knowledge about Packers and Movers is necessary to hire a professional company that is reputed and can shift your household goods safely.
Every brand has its own identity. Agarwal Packers and Movers Bade Bhaiya is a brand that has built up an account of trust, integrity, and producing excellent moving services.
How do the Frauds Lay Their Trap?
Fake relocation companies come in contact with the public by listing themselves on these famous search engines, like Just Dial, IndiaMART, Alibaba, and many more. This approach is enlarging popularity because of the wide acceptance and following of Search Engines like Google, Yahoo, and other web portals.
When a person sees that a company is listed on these popular web portals enforces the clients to believe their authenticity as they are completely ignorant about the fact that such listings are paid and before getting listed on these portals, they are not evaluated on any grounds. Hence, such a facility is opening doors for the scam companies to execute their wicked transactions in full motion. There are some techniques of such fake companies to trap customers are as follows:
Forgery Documents
Cheap Costs than other Competitors
Fake & Exaggerated Assurances
Untrue Brand Associations
Fabricated Paid Ad Listings on Web Portals
Fake Reviews.
How to Identify Original Agarwal Packers and Movers
We got plenty of complaints regarding the issue of fake companies and their advanced ways of trapping innocent people. These scammers are reaching out to the crowd that is looking for Agarwal Packers and Movers DRS Group for moving purposes. Such fake companies/people always claim to be our partners or some sort of associates of ours to draw the attention of people towards them. It is extremely shocking to know that lots of people are getting deceived every day including a number of educated ones. This interprets the fact that these fraud moving companies have been operating really advanced techniques that are not only tricking the innocents but also are succeeding in misleading the experts including I.T. workers, bank administrators, lawyers, and even police officers. Such advanced methods can cause difficulties to anyone in judging the scam company's crooked credentials and believing its fake existence.
The Uniqueness of Agarwal Packers and Movers
We are a registered ISO 9001-2015 certified Company and will only be found as Agarwal Packers and Movers DRS Group, The Original Agarwal Packers and Movers.
The picture of the founder along with the name
Mr.Dayanand Agarwal- The Original founder of the ''Bade Bhaiya" Agarwal Packers and Movers.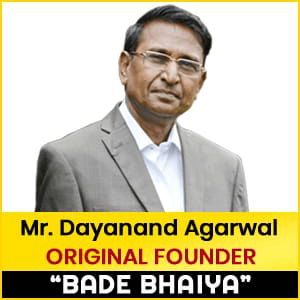 "Agarwal Packers and Movers DRS Group" Means

Muscat Image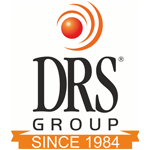 DRS Group Logo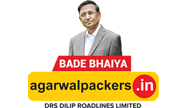 Website URL
Some pirate or look alike online brands names
aggarwal packers and movers
agrawal packers and movers
agarwalinternationalpackers.in
agarwalshiftingsolutions.in
agarwalexpress.in
agarwalpcker.info
agarwalpackerss.co.in
agarwalpackers.in
Protect Yourselves From These Scammers
So! Be smart & choose smarter. Agarwal Packers & Movers are an integrated logistics service provider with an extensive network of branches providing reliable, cost-effective, safe & time-bound moving services. "Agarwal Packers and Movers" means Muscat Image, DRS Group Logo, Website URL.
To reach the original Agarwal Packers and Movers, you must make a call on the number: 93 6001 4001, which is the only centralized number paving your way directly to the original Agarwal Packers and Movers, all over India. If you want to enquire or approach them for shifting, dial the number mentioned. You can get contact numbers for all types of services from their customer care page. Save yourself from approaching a fraud company, acting through a number different from the numbers given, for e.g., xx-6001-5001 or xxxx xx 3001. These are some basic things, which help you to not get strayed from the original ones.
Beware of Trap of Fake Agarwal Packers and Movers in Marke
We, as an Agarwal Packers & Movers DRS Group, urge all our esteemed customers to beware of such unethical and fraudulent companies and to make all necessary checks before assigning the job. Despite the fact that a moving scam is a rare incident but can be a scary and Regretful experience. So, it's smarter to "stay safe" rather than "say sorry". You would never like to the next target of any fraud packers and movers company. Hence, it is compulsory to protect yourself from getting scammed on your move.
We, as a Team of an Agarwal Packers & Movers DRS Group Wishes you Your "Happy Moving".
---