Advisory Board
To provide a solid foundation for the Agarwal Packers and Movers, an advisory board has been formed comprising eminent personalities from the field of politics, education and industry. The board members include Mr. T.N. Seshan former Chief Election Commissioner of India, Mr. O.P Jindal, Industrialist, MLA and former MP from Haryana. Company believes in taking advice and strengthen the system and quality of packing.
LIST OF ADVISORY BOARD MEMBERS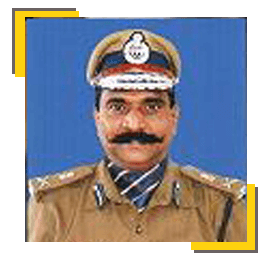 Dr.C.N.Gopinath Reddy I.P.S
Mr.T.N.Seshan, I.A.S
Former Chief Election Commissioner of India.
Dr.C.N.Gopinath Reddy I.P.S
Additional Director General of Police,A.P.
Mr.D.D.Goel, I.R.S,
Commissioner of Income Tax, A.P.
Mr.Zahid Ali Khan,
Chairman, The Siasat Group.
Mr.Siv Prasad, I.P.S.
Deputy Commissioner of Police, Task Force
Mr.Venkatapathi Raju,
Former Indian Cricketer.
Mr. Gopal Rao
Advisor to Academy of Corporate Governance & Consultants of the World Bank
Mr. G Vishvanathan
Founder and Chancellor of VIT University Vellore
Mr.R.D.Ahuja, F,.C.A.,
Financial Advisor.
Mr. S P Jain
Managing Director Pride Hotel Ltd
Mr. Dr. Jawahar Surisetti
Educational Advisor to 3 state government and Central Government of India