Corporate Shifting
A Top Corporate Relocation Service Company Since 1986
Agarwal Packers and Movers is a leader in Providing relocation and Moving solutions to consumers, corporate, Financial institutes, MNC Companies and Public sector Companies. Agarwal Packers and Movers stand on the relocation industry's leading edge with innovative services designed to meet the evolving needs of our Corporate Clients.
At Agarwal Packers and Movers our mission is clear: Deliver complete, customized corporate relocation solutions that improve your transferees' relocation experience, streamline administration, reduce your risk exposure, and stabilize relocation costs. We call it relocation redefined and it's changing the way businesses think about employee relocation. Agarwal Packers and Movers Corporate Relocation Consulting Group provides the foundation for a strategic relocation program that aligns with corporate clients' business objectives prior to entering into contract agreement for all of their Corporate Relocation needs of their employees.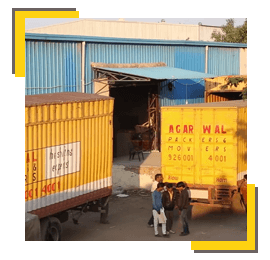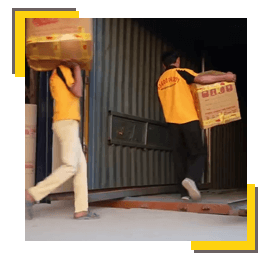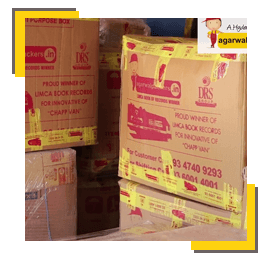 We take the complete responsibility of shifting all employees of the company when ever, where ever required. We have a dedicate teams to take care of all key accounts ( corporate ) who will ensure quality packing, quality people, quality material and delivery on time safely. We have a dedicated destination services who will take care of unloading, unpacking at destinations & fitting of electronics items (* conditions apply) We take care of the safe delivery with all precautions of your employees cars and their acessories inbuild to it. The cars is been transported with car carriers specially designed for the safe delivery.
There are a lot of relocation service providers which make it simple to accomplish corporate relocation in time bound manner. At Agarwal packers and Movers, we have a directory of various corporate shifting service providers, from where you can search for a 100% reliable packers and mover for your corporate relocation.
A few corporate relocation companies have large network of operation all over India. There are several complex factors involved with corporate shifting, as it is a somnolent task.
Packers and movers have made the task a less hectic experience for people by serving its customers with best in the market at reasonable costs. It is worth hiring a well skilled and well known company for commercial move of your corporation.
Nowadays from small to medium to large corporate houses all have get into the shoes to corporate relocation for better infrastructure for developing their organizations.In such manner, experts play a an extremely essential job, as they have many years of experience in the field and they understand every little thing of corporate shifting very minutely. With the appearance of latest innovation, companies have depended more on instruments and techniques used in shifting process and have highly qualified professionals, and you can completely rely on them. At packers and movers, the enlisted companies are well-reputed and are equipped with latest gadgets which can keep track of the vessels moving across the roads.