There are some avenues that need to be catered to in order to ensure smooth relocation. Here are some useful tips from Packers and Movers Bangalore:

1. Accumulate Resources: Travelling overseas impairs even the wealthy. It is recommended that you save sufficient money to suffice for seven to nine months of anticipated expenditure before you board the plane. You must have a plan to face unaccounted emergencies or even a return trip.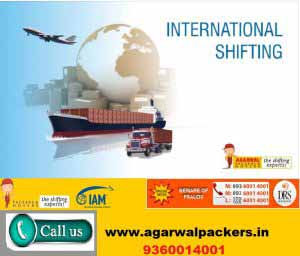 2. Necessary Paperwork: Travelling overseas involves a lot of documentations. Some of them are:

Your passport
The visa to the destination nation
Sponsorship documents and related bank statements
Health clearances
Tax information
Clearance for the large and valuable possessions like car, furniture, your pets etc.
All other legal documents.
3. Be Prepared:
Make sure you keep report graphics of all signed documents that you carry. Store them separately so that they are safe in case of theft or loss.
4. Health Clearances:
In case of travelling overseas the health clearances consume a substantial portion of our time. There is lot of ambiguity with regards to the clearances needed and it varies from nation to nation and from time to time. Make sure you visit the health related state department website of the concerned nation. I am listing some of the commonly required clearances:
a. Documents of the vaccinations undertaken in the childhood and those acquired recently.
b. If the region you are relocating to is exotic they might need you to undertake a new set of vaccinations or acquire booster doses.
c. Check the procedure followed in case of any major outbreak in the destination nation.
d. In most cases, your current health insurance will not cover your health emergencies abroad. You will need a new one or at least upgrade your existing one to a policy that will take care of your health needs in the concerned country.
e. Ensure that you have spares of any additional accessories or medical appliances that you use such as inhaler, eye gear etc. So that you don't have to hunt for them if they get lost or damaged.
f. If you are under any medication you need to plan about the future source of supply or zero down on the possible alternative.
g. If you are planning to take prescribed medicines abroad, you need to ensure that none of component drugs are banned in the concerned nation. You need to also plan your course of action if you run out of your prescriptions (all prescriptions are rendered invalid after the number of days in the mentioned cycle or after a stipulated period depending on the nation if to be continued is not specifically mentioned).
h. If you are planning to travel with your pets, you need to get a separate clearance for them.
i. It is better to research on the overall health care system of the destination nation so that you are well prepared with useful information in case of a medical emergency.
5. Establish Your Finances:
The banking system has formed an integral part of our lives. We are used to cashless transactions and currency conversion is not an economical option. The money does not travel with you to your destination abroad. It takes some time for the financial institutions to validate your transactions and your investments. It can be very helpful if you can identify a local bank of your choice and start the procedures for transfer of at least some of your finances before you actually move. This is imperative is you are trying to make a permanent relocation.
Agarwal Packers and Movers Bangalore
These are some fundamental preparations before you can execute your plans of an overseas travel or relocation abroad. It is quintessential that you visit the website of the destination nation's website and get a heads-up about the procedures involved in the travel or relocation. Other websites and a trip to your local revenue office and your embassy can also prove to be handy. You also enquire from your acquaintances who travel frequently or check online for some travel-guides or tourism chat-rooms.