Domestic Moving is also known as domestic relocation. This process is a little bit difficult. In olden days, it was very hard to shift all your belongings from one place to another. But, nowadays there are many moving companies, who are ready to take responsibility for relocation. People are also showing their interest in shifting companies. Therefore Agarwal Packers and Movers is the best company in moving. The important thing about this company is it saves your time and money. Also, we give you hundred percent safeties for all your belongings while shipping.

These affordable packers and movers have the services which include the features like providing convenience to the customers, spacious rooms for storing goods, and car containers for transporting vehicles. The employees of our company are qualified and trained in moving goods. Hence, we will take extra care of all your personal things. Later, we will proceed in an organized and systematic manner, for your satisfaction.


Why Us?
Meanwhile, we will believe only in providing quality every time. The moving and storage company's main aim is to provide storage protection to all your valuable goods. Yet we will provide insurance coverage for all your damaged goods while transporting. Also, we are the leading company in packing and moving companies across India. Generally, our team members are confident in doing their work and executing work in an efficient manner, according to customer satisfaction. Therefore Agarwal movers are fast, trustworthy, and reliable to pack and move safely. The staffs in our company are very energetic, young and dynamic. This is the
best moving company
which was well-organized, and today we have branches all over India. Agarwal can execute packing and moving services from anywhere in India.
If you are relocating within a city, it includes safety, cost and reliability, delivery of the goods. Also, we pack the materials by using modern techniques and deliver to your address safely. Our company will provide you with a smooth and successful move. If you want to do self-packing, we will provide packing materials to make your move easier.
Generally, we begin the process by assigning you a personal moving coordinator who will fulfill all your specific needs. Our services are handled by highly skilled professionals with affordable price. We have been moving families from one country to another since we had 36 years experience in the moving industry.
Agarwal Packers and Movers
is part of one of the moving networks in the world. Our services like packing, loading, delivering, unpacking, and arranging them in a proper manner according to your new house. Agarwal Movers and Packers is here to provide all types of comforts regarding relocation. You can track your shipment details also. These packers are used to improve the typical stress and help to enjoy a smooth moving process. Finally, we do not stop by delivering the goods, unpack, and arrange them in a proper manner according to the requirement of your new house.
Here We Mentioned Some of Questions and Answers:
Difference Between Original and Frauds.
Q1. Beware of Frauds Agarwal Packers and Movers?
A1: Beware of Frauds – Agarwal Packers and Movers DRS Group are real Agarwal packers and movers offer domestic and international Moving/Shifting services.
For More Details:
Beware of Frauds Agarwal Packers and Movers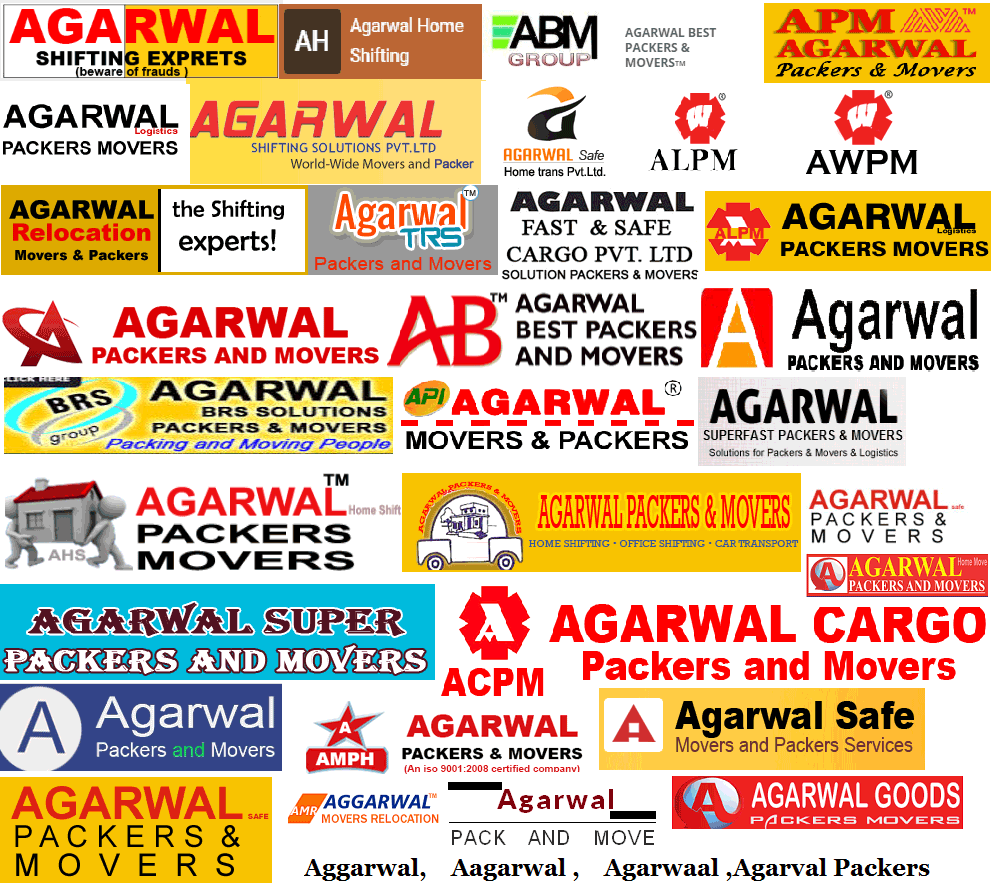 Original Agarwal Packers and Movers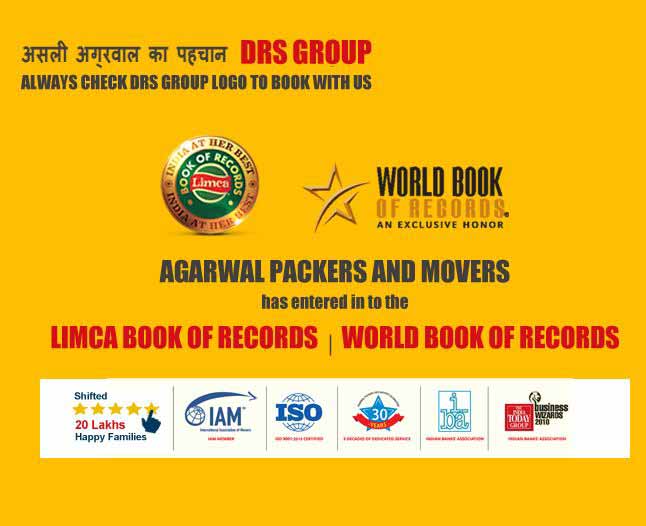 Q2. Who is the Owner Of Agarwal Packers and Movers?
A2: Dayanand Agarwal is the Owner of Agarwal Packers and Movers. He is the founder of Agarwal Packers and Movers Brand.
See More Details:
Agarwal Packers and Movers