It is a fact that one of the most mind-torturing tasks a layman can face in their lifetime is to manage the packing and moving while planning to shift your home from Secunderabad to another place. Relocation involves a lot of steps which cannot be easily performed by a common man. When you decide the date, time of moving out, the one thing to take place is packing all the stuffs in a safe and secure manner. But, for most of you, it becomes an annoying and draining job to carry out. Executing this wearisome task on your own can give disastrous result. Therefore, to remove your shifting fears, do not hesitate to appoint a Packers and Movers Secunderabad.

Yes! Hiring the professional packing and moving company will help to rub out your stress and frustration making the relocation smooth and comfortable. Whether you plan to shift within Secunderabad or outside Secunderabad, whether you are moving with commercial goods or household goods, the famous moving company will help you to have an easy and safe shifting.


What are the Various Innovations in the Logistics Segment?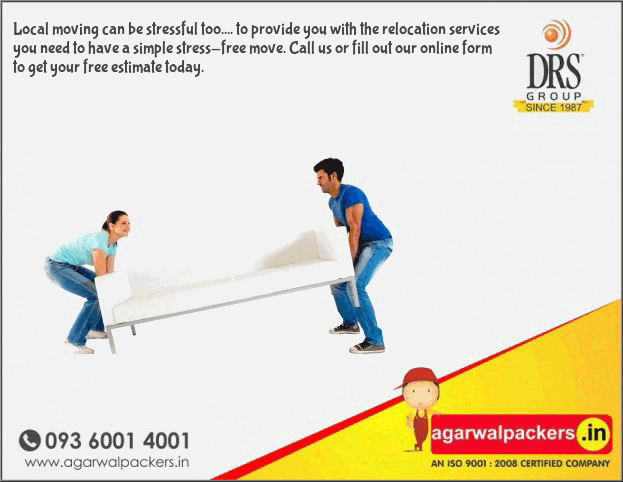 The following are few reasons that will let you know the advantages of choosing a packing and moving company
Saves time, money & energy:
The genuine and reliable moving companies provide best of their services within your budget. They make sure to pack your goods without taking much of your time and deliver the goods at the destination with assured safety. You won't have to stress over any part of relocation as the professionals will handle everything from packing, loading to unloading, unpacking and rearranging the goods at the new home. The company will take responsibility of your valuable goods from beginning of the relocation till the end. That is the reason they provide their own transport to shift your goods in a safe and secure way.
Handle with care:
The experience moving company's staff are highly trained to perform their work in a very professional manner. They handle all your goods carefully to avoid getting them harmed. They also use quality packing materials to avoid dents or scratches while loading, unloading or during the journey.
Wide range of services:
The company offers variety of other services like home storage, warehousing, logistics, bulk transportation, freight forwarding, etc, to choose from.
Thus, you must remember the above benefits of hiring a trustworthy and renowned
Packers and Movers Secunderabad
while planning to move your home.