We are all aware of the fact that the market is full of countless packing and moving companies. That is why; it is usually very confusing for you to choose any one of them who can execute your relocation from Surat smoothly and safely. Packing and moving is in itself a very daunting task to perform and if you hire a random moving company which does not execute the relocation in a proper way, then it might lead to a mental and physical exhaustion. Neither the moving companies who charge more are perfect, nor the ones who charge less. The best and dependable moving companies are those who serve you the best services at practical price.


Below are some best ways which can help you to choose a good Movers and Packers in Surat
Don't get attracted by cheap rates While searching for a moving company, you might get lured by many cheap offers. But, you should avoid getting attracted towards such cheap deals. These companies offer services in so low rates because they involve hidden charges in the service and do not provide insurance service. So, instead of looking for the cheap price, look for the quality of the service and choose such a moving company who matches your relocation needs.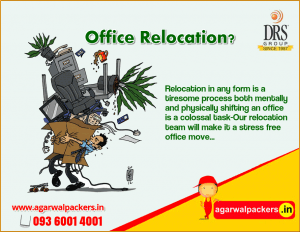 Ask your social circle:
Consult within your friends, relatives, colleagues, etc., if they ever had a good experience with any particular packing and moving company which they would like to recommend you. People, who have earlier availed the service of any moving company, have much more experience and they can give you the right advice.
Check online reviews:
In today's world, generally every moving company has their online website. By visiting their website, you can check their reviews to see the reliability of the company. Go through various websites of various companies to have a much more understanding of a good moving company.
Visit the office:
A personal visit to the company can give you an idea of how the company works. You will get to know their manpower, work process, quality of the service provided, etc. Visit other shortlisted companies also and then, make your final call.
Check for hidden charges and insurance:
Check that the company provides you with the insurance service and they have not involved any hidden costs in the services that you want to avail.
So, whenever you plan to relocate from Surat to some other place, always remember the above points to get a genuine and reliable packers and movers in Surat.